If you like business and development you will enjoy working with us. We are always looking for talents who will participate in our journey and who are passionate to work with data, information and digital solutions which contribute to a more sustainable economy in the society.
Working at Enento Group
Within Enento Group, we are already more than 400 great talents working in Stockholm, Gothenburg, Kalmar and Umeå in Sweden, in Oslo in Norway, in Helsinki and Turku in Finland, and in Viborg in Denmark. We work in modern and newly renovated premises in all offices. We recruit carefully and value people who wish to contribute their skills. We offer a varied range of services and strive to have market wages and attractive benefits.
Our core values
We Care and Dare
We Build Trust
We Grow Together
We have chosen a hybrid set up for how we work that allows us to combine the benefits from working from the office with the benefits from working from other places. Our model is built on our core value, trust, and it's up to the teams to agree on their Hybrid Work set up. Read more about Hybrid Work at Enento
Meet some of our colleagues and read their growth stories: Enento – lots of opportunities for colleagues to grow!
Open positions
Jobs alert
No suitable jobs available right now? Subscribe to job ads matching your criteria!
Subscribe here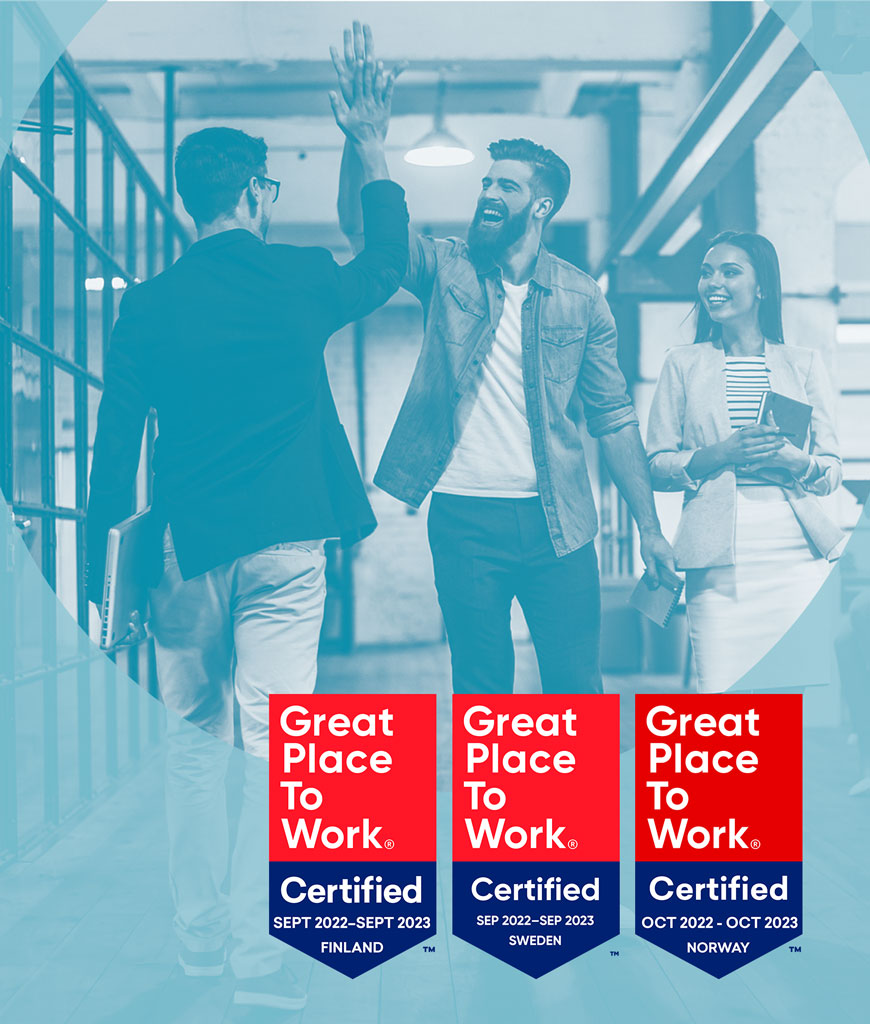 Are you curious on how it is to work with us? Please look at this video:


Interviews with employees
Gina Falck, Account Manager
Elina Stråhlman, CFO
Daniel Riemslag, Developer
Manali Mittal, Tester